Executive Director and Founder
Mike Shambaugh-Miller started Produce From The Heart in 2015, as an affiliate of the Society of St. Andrew.  Mike oversees all parts of the non-profit, including managing the budget,writing grants, fundraising and community outreach.  He still finds time to be at as many rescues as possible, making the weekly pickup at the Old Cheney Road Farmers Market one of his personal stops.
e:producefromtheheart@gmail.com
p:402-304-5710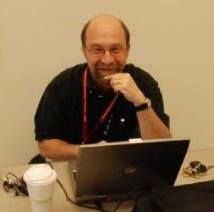 Board of Directors
The individuals invited to be on our first board represents a cross-section of our community and have a passion for our organization and those we serve. The members are expected to work hard to ensure long-term sustainability of the organization and oversee that the funds raised directly affect those in need.  Our first official board will be seated in the late Summer / early Fall at our first official organizational meeting when it is believed we will have recieved our offical nonprofit status confirmation from the IRS.  Until then we still look to these individuals for their advice ands council.