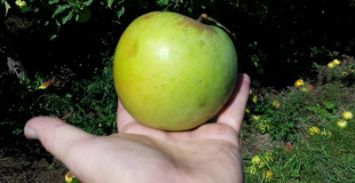 Of the food available for human consumption in the United States, 96 billion pounds are lost annually at retail, consumer, and food service levels. This is evident in all landfills where food is the largest contributor to landfill waste. With 1.2 billion people in the world living on less than $1 per day, the need for donated food is vital. Organizations like Produce From the Heart are on a mission to alleviate hunger in our community.
Every parent deserves the chance to tell their child to "eat their vegetables". Most families who struggle with hunger buy processed or fast food because it is cheaper, but rarely get to eat fresh fruits or vegetables. Our goal is to provide fresh and healthy produce to those who would not get it otherwise.
Fast Facts
One in five kids in Nebraska may go to bed hungry.
13 million children in America experience hunger (meaning that they frequently skip meals, eat too little, and sometimes go without food for a whole day).
Americans throw away 100 billion pounds of food each year. Less than 3% of this waste is recovered.
40% of food in the United States goes uneaten.
Food waste accounts for more than one quarter of the total freshwater consumption in the United States. The nation is facing tremendous drought, yet throwing out one pound of chicken wastes more than 450 gallons of water.
It's estimated that 10% of all greenhouse gas emissions in the United States comes from producing, transporting, storing, and preparing food that is never eaten.
Annual report on hunger in America