Drop-Off Locations
There are a variety of locations throughout Lincoln, Nebraska where fresh produce can be brought and donated to help those in need. If you have a smaller amount of produce to donate, drop it off at one of these locations. If you have a larger donation that you can't transport on your own or need volunteers to help harvest the produce, contact us.
Community Crops Locations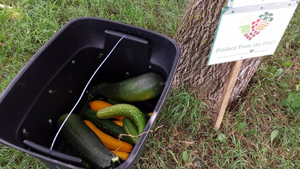 Produce From the Heart has partnered with Community Crops in Lincoln to collect extra produce at each of their gardens. A collection tub is located at each graden where fresh produce can be donated. The produce is collected twice a week (Monday and Thursday mornings) or can be collected on alternate days if requested.
46th and Pioneers
Newman Methodist Church (23rd and S St.)
Peter Pan Park
First Presbyterian Church (18th and F St.)
Southminster Church (15th and Otoe)
Antelope Church (3645 Sumner St.)
1st and L Streets
Southern Heights Church (40th and Old Cheney)
Rosemont Church (2600 N. 70th St.)
Oak Lake Church (3300 N. 1st St.)
Northeast Church (6200 Adams St.)
14th and Hudson
Old Cheney Road Farmers' Market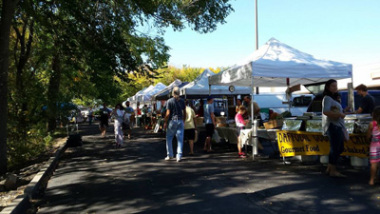 Each week Produce From the Heart collects excess fresh produce from the Old Cheney Road Farmers' Market in Lincoln, NE from vendors. If you have a stand at the farmers' market and would like to donate extra produce that would otherwise become waste, find us. We will be located in the aprking lot starting around 1:00pm each Sunday and volunteers will be walking around.
We are only at the market while it is open. The Old Cheney Road Farmers' Market will be open on Sundays, 10am - 2pm, from April 26, 2015 through October 25, 2015.
Set Up a New Pick-up or Drop-off Location
Would you like us to set up a pick-up location at your church, school, business, etc.? Contact Us.